Pure Mountain Spring Water
Local Bottled Spring Water from the Blue Ridge Mountains of NC
Blue Moon Water is your local bottled spring water delivery company for Asheville, NC, including Buncombe County and some surrounding communities (service map). As proud members of the North Carolina Spring Water Association, we are committed to providing the highest quality spring water with outstanding, friendly service.
How Far Did Your Water Travel?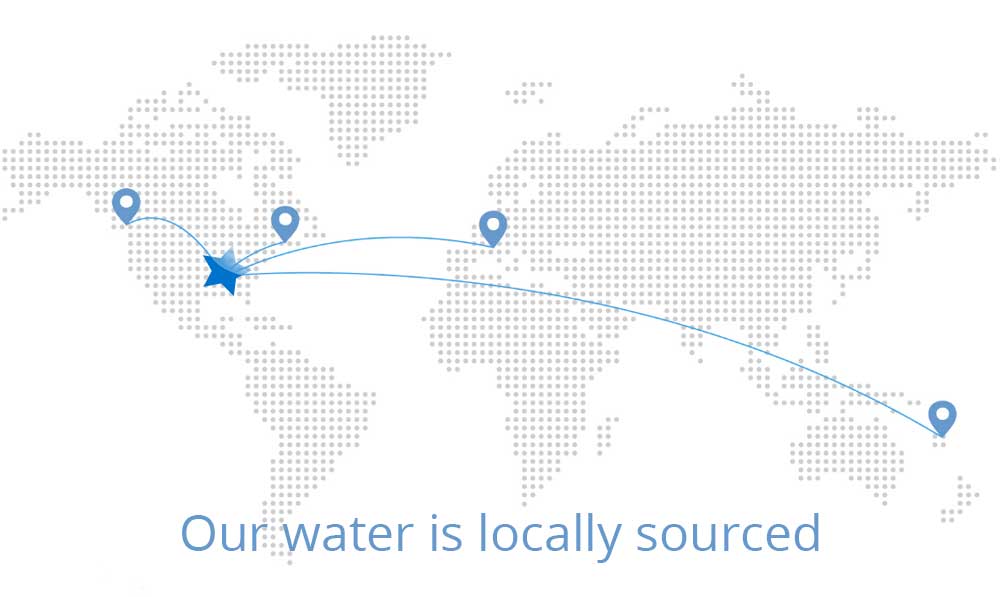 Spring Water Delivery Service
Jug Service

The classic way to enjoy pure spring water from the mountains of Western North Carolina!
Bottled Water

Perfect sizes for today's busy, health-conscious families & professionals.
Dispenser Options

We have a variety of dispenser rental options: Crocks, stands, and coolers.
Great Service!

Fresh, delicious, local mountain spring water delivered straight to your door.
Join our growing list of Satisfied Customers today!
Drop us a line for your first delivery.
Think Global, Drink Local